Employee Home
8 months ago
Welcome Steamboat Springs School District Employees!
Our goal is to put everything you need at your fingertips.
Watch this page grow.

.

Educator Effectiveness
over 4 years ago
In 2010, S.B. 10-191 was passed by the Colorado State legislature. The bill changes the way both principals and teachers are supported and evaluated in Colorado with the ultimate goal of ensuring college and career readiness for all students. Some of the highlights of the bill include:
Requires evaluating educators based on statewide standards of practice and student learning over time.
Requiring all licensed educators to be evaluated every year, regardless of years of service.
Makes non-probationary status tied to professional expertise rather than length of service.
Requires schools and districts to provide staff development for any identified needs in educator's evaluation.
All school districts must implement an evaluation system that aligns with the teacher and principal Quality Standards and State Board Rules by July 2013.

The Steamboat Springs School District has established an evaluation committee to make recommendations for the implementation of the new evaluation system as well as to provide staff development on the new system.
This page will be a central location for the educational staff of the district for the latest updates on educator effectiveness in the state, news on the progress of the new evaluation system, links to the Colorado Department of Education and their information on Educator Effectiveness, and links to the training resources that have been used in the SSSD trainings.
Colorado Department of Education Information and Resources

General CDE page for Educator Effectiveness: portal to all CDE information.

FAQs-: CDE's Frequently Asked Question page about the legislation and the new evaluation systems.

Fact Sheets: One page fact sheets on various aspects of the Educator Effectiveness System.

CDE Newsletters: Newsletters distributed by CDE on the latest developments in the system dating back to September of 2011 and running to the current month.

Videos: Quick 6 minute videos that provide overviews and details on the legislation and the evaluation processes.

CDE Resource Bank: A resource bank of possible assessments in all content areas to be used to measure Student Learning Outcomes.


Steamboat Springs School District Training
2015 Trainings

2014 Trainings





2013 Trainings
Session 1: Overview of Educator Effectiveness and Teacher Standards.
Materials from the session are listed here.


Session 2: Using the Teacher Rubric for self-evaluation and introduction of the status of the Counselor system.
Materials from the sessions are listed here.


Session 3: Updates on the Evaluation System and the Student Learner Outcome Matrix

Steamboat Springs School District Policies and Procedures
Professional Practices
Educator in Unique Roles


Measures of Student Learning
(MSL)

MSL pie charts: The complete set of pie charts that are used to determine the 50% of educator's evaluation score based on student performance. Pie charts are included for teachers, principals and counselors.

Common Assessment

Forms and Resources
RANDA Performance Management System
Staff Development
over 4 years ago
Watch this space for information on the latest staff development opportunities for staff members of the Steamboat Springs School District. Click here for the latest staff development calendar for the Steamboat Springs School District. Check back periodically for updates. Click here for a complete listing of staff development opportunities currently offered by the Steamboat Springs School District. Click here for a listing of staff development opportunities focused on the ELL department and ELL instruction.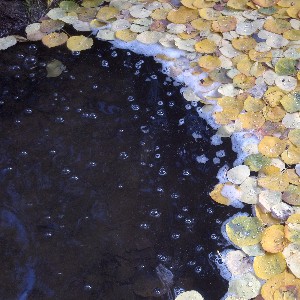 Staff that would like to request funding for attendance at a professional development conference should use the district staff development funds request form and submitting it initially to their building principal and then have it sent on to the Director of Teaching and Learning.
Professional Development resources are now available through our
Elementary Schools wiki
and our
High School wiki.
Use these to see what professional development opportunities are available at individual building sites.
Staff members looking for regional training opportunities should look at the
NWBOCES professional development calendar.
Staff Development Council
over 4 years ago
The staff development council is a group of licensed staff that meets quarterly to review the comprehensive staff development program of the district and provides input and guidance on the future direction of staff development in the district.
Any staff member that is interested in serving on the council should contact Marty Lamansky, Director of Teaching and Learning at mlamansky@ssk12.org or via phone at 871-3194.
The calendar of the dates for the council meetings can be found here. The current list of council members is listed in this document.
Licensed Staff Technology Training Requirements and Opportunities
over 4 years ago
The Steamboat Springs School believes that effective use of technology in instructional practice is an essential skill in the 21st century. We also believe that it is essential that the staff of the district is provided with the training and material resources to use to integrate technology into daily teaching practice.
The district has adopted expectations concerning a teacher's web presence that can be found here.
In addition the district has adopted uniform expectations for all licensed staff concerning technology training for each year. There are several options for licensed staff to be able to fulfill their PD requirement in the area of technology. A full description of the options and the requirements can be found by clicking here.
Teachers may need to document individual staff development in the area of technology if the sessions that you attend do not provide you with independent certificates of attendance and/or transcript recording. In order to document professional development in the area of technology teachers should use the form below.
Technology PD Log
Technology Training opportunities:
School Based Technology Mentors
Technology mentors have been established at each of the four major schools in the district. Mentors are teaching staff members who have particular expertise at the use of, and integration of, particular technologies in the district. For the 2014-15 academic year mentors have expertise in SMARTboard, iPad use and applications and Google apps for educators.

Technology mentors can offer large group (whole staff, grade level, or department), small group or individual instruction. If a principal or a staff member has need for some particular training or assistance with one of the three focus technologies they should contact their building mentor(s) to set up an opportunity.

School based Technology Mentors. Click on the mentors name to e-mail a request

SSHS
Clint Koehler: All
Lauren DeLay-Google
Kari Faulk-Google

Soda Creek Elementary
Kim Waldschmidt.: SMART and iPad
Kyle Paolantonio.: All
Scott Furgueson: All

SPE
Kristi Lear -iPad and Google
Leesa Scoppa-SMART board

SSMS
Jen Sherman. and Cathy Girard: iPad and SMART
Tai Nass: Google
Suggestion Box
over 4 years ago
We know that there are multiple needs for staff development among our staff. If you have ideas, suggestions, or questions about staff development please submit them via this e-mail link: Staff Development inquiry/suggestion.
Requests for Funding of Professional Conferences
over 4 years ago
Are you looking for funding to help you pay for a professional development conference? The Steamboat Springs School District has multiple methods for funding of your requests. Follow this procedure to request funding:

1. Have a conversation with your building principal about the professional conference and why you believe it will be beneficial for you and your students. Be prepared to explain how will share the knowledge from your conference with your colleagues. If your principal is in support of the request then
2. Fill out the request for funding form and have your building principal sign the form. Send the form over to the District Office care of the Director of Teaching and Learning.
3. Send an e-mail to the Director of Teaching and Learning to let him/her know of your request.

You should be notified within 5 working days of the status of your request and any follow up procedures you will need to follow.
Teacher Induction Program
over 4 years ago
The Steamboat Springs School District has a two year induction program for all teachers who are new to the profession and the school district. Any teacher who is currently on their initial license and has not completed an approved induction program in the state of Colorado must complete the program in order to obtain their professional teacher license.
New teachers who meet this requirement will be assigned a mentor teacher and be in the program for a two year period. Building principals will inform new staff who their mentor is and provide the initial information. The program will also be reviewed as part of the new staff training that takes place at the start of each academic year. Below are some of the specific policies, forms, and documents that inductees and mentors will need for the program.

Requirements for completion of induction
Induction meeting schedule
Completion of tasks checklist
Inductee-Mentor meeting log
District Wide Professional Development Days
over 4 years ago
This page will contain the schedules and overviews for the district professional development days. Use this as a reference for overviews, schedules, and tasks for the day.

October 10, 2014
BOCES Collab day @ SSHS

February 6, 2015
Agenda

March 6, 2015 Agendas

April 10, 2015 Agendas